Control Your SaaS Spend
Gain real time visibility and control of your SaaS subscriptions. Uncover up to 40% savings opportunities, optimise your SaaS stack and track performance.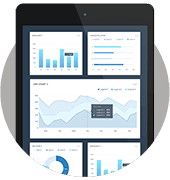 Assess Your Savings Opportunity
Take a free 30 minute opportunity assessment to identify your savings potential of up to 40%.
Get a personalised action plan to maximise your ROI.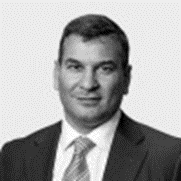 Chirag Shah
Exec Chairman @ Simfoni
"I'm Delighted. SaaSrooms have delivered 5 X ROI in just a few months."
SaaS Marketplace
Find, evaluate and select best of breed SaaS apps. SaaSrooms gathers data from thousands of users and vendors to help you select the right tools for your business.
Benchmarking
Assess your performance against comparable businesses. Identify potential for service improvements and further savings. Compare your organisation to best in class and learn from successes.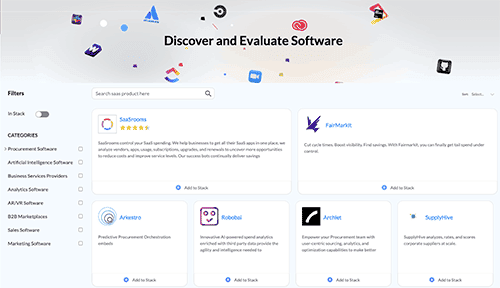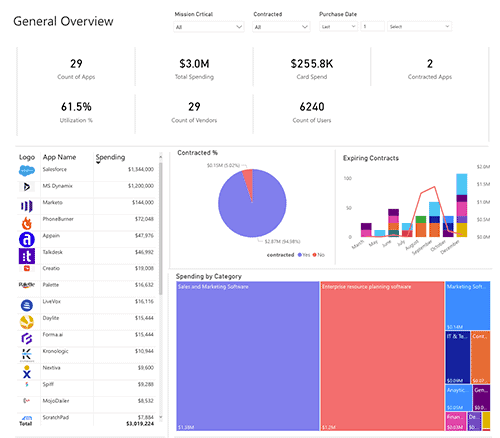 Deeper Spend Analytics
SaaSrooms automates the capture and enrichment of your spend and usage data from multiple data sources such as manual entry, flat file (.csv), API or SaaS Marketplace.
Data Discovery & Enrichment
We leverage our deep spend analytics experience to uncover more about your organisation's spending and to identify savings opportunities. We'll give you visibility of your organisation's spend including SaaS stack, vendors, users, usage, spend, renewals and savings.
Subscription Optimisation
SaaSrooms helps you to specify feature and usage requirements, identify vendors and tools for review, shortlist vendors, negotiate terms and execute contracts for new SaaS platforms.
SaaS Management
We leverage data and process automation to maximise savings and efficiencies. SaaSrooms makes it easy to manage implementations, onboarding, training and education, upgrades, downgrades and renewals.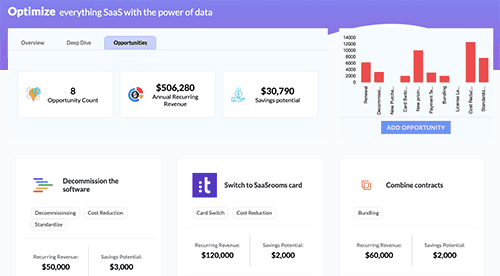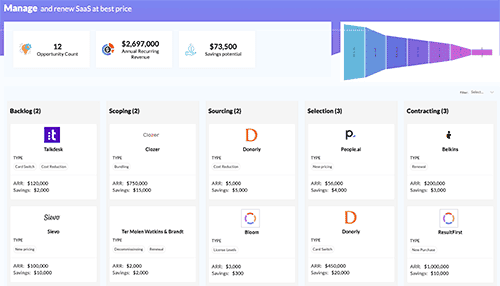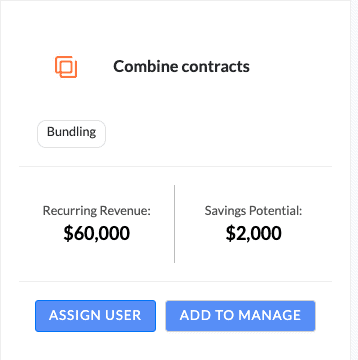 Success Automation
Our clever Success Bots continually identify opportunities to save money, reduce risk and improve service levels. You decide which opportunities to take advantage of.
Proactive Alerts & Reminders
Get ahead of product updates, renewals, contract approvals, compliance issues with alerts and reminders. Stay on top of supplier news to mitigate risk and seize opportunities.
Savings Guaranteed
Get started with a low monthly fee and a 5% cashback on your spend and up to 40% in savings. Upgrade to get deeper data insights, advanced features plus a savings guarantee.
Cashback
Issue virtual purchase cards to users to get instant spend control, complete transparency and receive a 5% cashback on every purchase.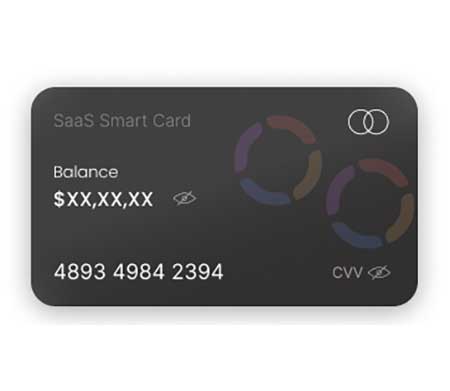 world leading companies rely on SaaSrooms to deliver SaaS savings